Volkswagen Certified Collision and Repair Center

Are you looking for a premium collision center in Fort Lauderdale, FL? Our ASE certified experts are specialized in all things German, which means we know Volkswagen vehicles like the back of our hands. If you have recently found yourself on the other side of an accident, we can help you jump-start the repair process.
We use state-of-the-art technology to bring you a range of auto body repairs and services in South Florida. Our team members will work with your insurance agency while carefully restoring your Volkswagen model back to its showroom condition. If you're ready to begin service, feel free to schedule an auto body repair online.
Auto Body Repairs Near Coral Springs
We know how imperative it is to get back on the road after an accident. Most of us only have a primary vehicle, which means that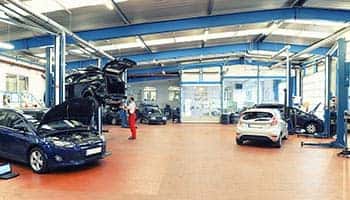 if an accident puts us out of commission, the Uber bills will begin stacking up. We know how much you need a vehicle, so we do our best to restore it promptly. We offer a range of auto body and collision services, including but not limited to:
Paintless dent repair and ding removal
Windshield repairs
Genuine parts replacements
Body restoration services
Internal repairs: engines, transmissions, radiators, and more
You can count on our experts for speedy, affordable auto repair jobs in South Florida. The experts at Gunther Collision Center will gladly help you restore your vehicle after an accident while staying within a reasonable budget.
What to Do After a Collision
After a collision, the first thing you need to do is ensure your safety. Check for any injuries and take the necessary steps for your protection, which includes turning off the vehicle. If you're able, get out of the car as soon as possible and get to safety. You'll want to call your insurance company next. If the other parties are coherent, reach out to them for their insurance information as well. Doing the exchange early on will make filing a claim quick and painless. If the accident is bad enough, you'll want to file a police report for your insurance company. Call 911 and an officer will be on the scene to take note of the accident. Above all else, stay calm and remember that it's just a car––there's nothing that cannot be replaced. As soon as your Volkswagen hits the lot at Gunther Collision Center, you'll be back in business.
Lifetime Guaranteed Service
Our main focus is to provide a swift and hassle-free service. With over 40 years of repair experience, we promise the craftsmanship of our repairs for as long as you own your VW vehicle.*
Highly Trained Technicians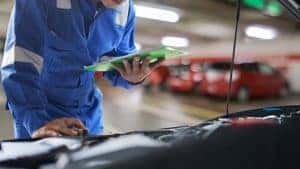 Gunther service technicians hold certifications by Volkswagen, the National Institute for Automotive Service Excellence (ASE), as well as the Inter-Industry Conference on Auto Collision Repair (I-CAR).
Factory Finish Paint
Our team utilizes European Sikkens paint, which is the same as what major manufacturers use. Sikkens paint comes with a lifetime warranty* as well, so for as long as you own your VW, you'll enjoy the coverage.*
Attention to Detail and Accuracy
Our premium collision center body shop includes two car-o-liner drive-on frame racks, dual enhanced cartronic computerized measuring systems, and Pro Spot welding repair jobs.
Free Towing
If your VW vehicle can no longer be safely driven, we can tow it to our location, free of charge. Dial Sal's Towing at 954-566-5166 with the location of your vehicle and we'll get it to our lot for a collision repair.
Quality Control
The entire auto body repair process is closely reviewed from start to finish and also comes backed by our Gunther Guarantee of Excellence.*
Learn More About Other VW Services We Offer: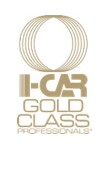 I-Car Gold Class Professionals
This insignia promises you that our team has reached a high level of technical training in collision repair services. You will enjoy peace of mind knowing that our staff knows the unique language of your vehicle and has been trained on the latest repair technology. As a Gold Class Professionals designated organization, we promise to continually add to our knowledge of the collision repair process.