Volkswagen Lease Deals & Specials In Fort Lauderdale, FL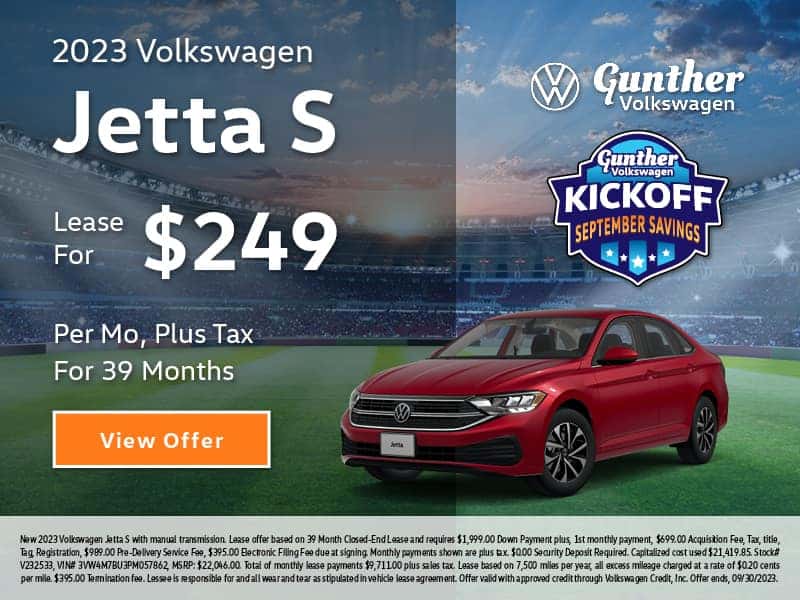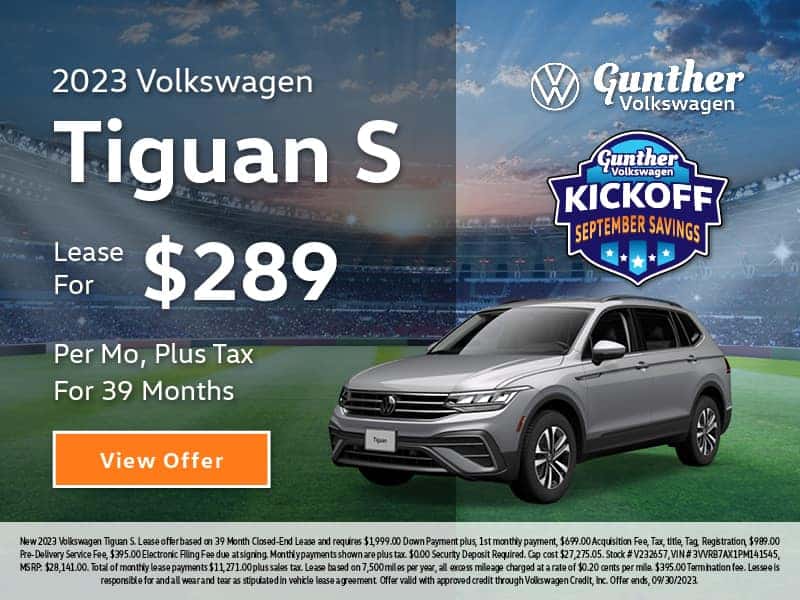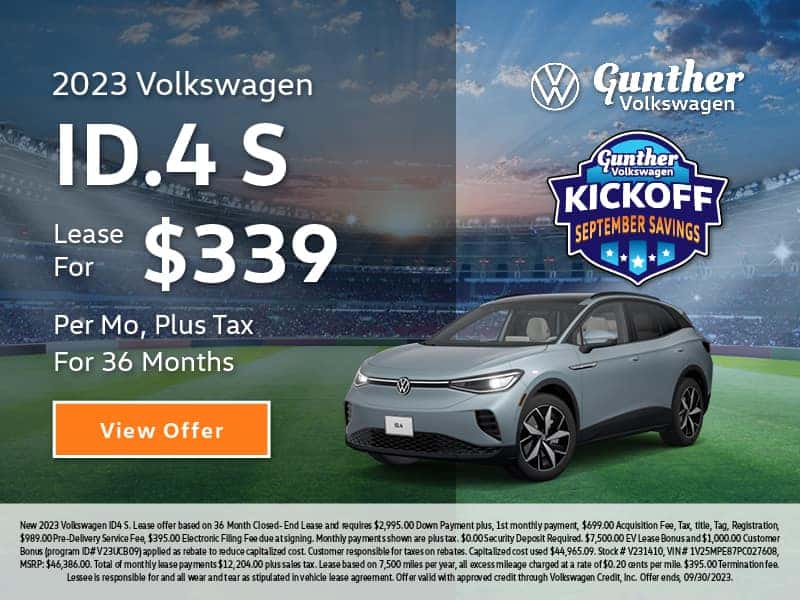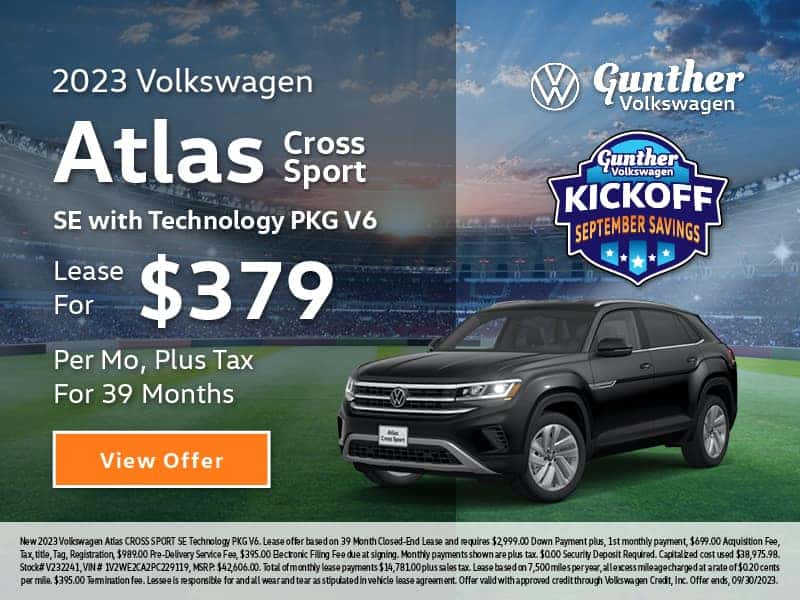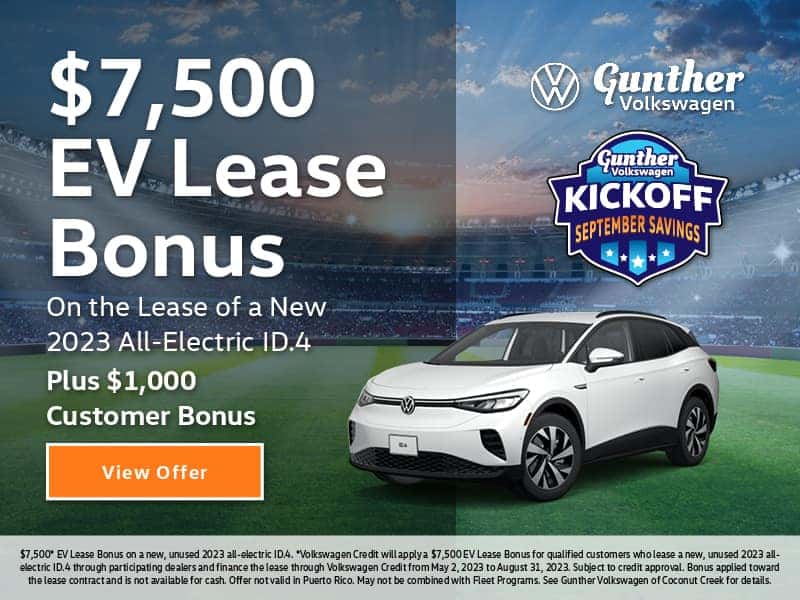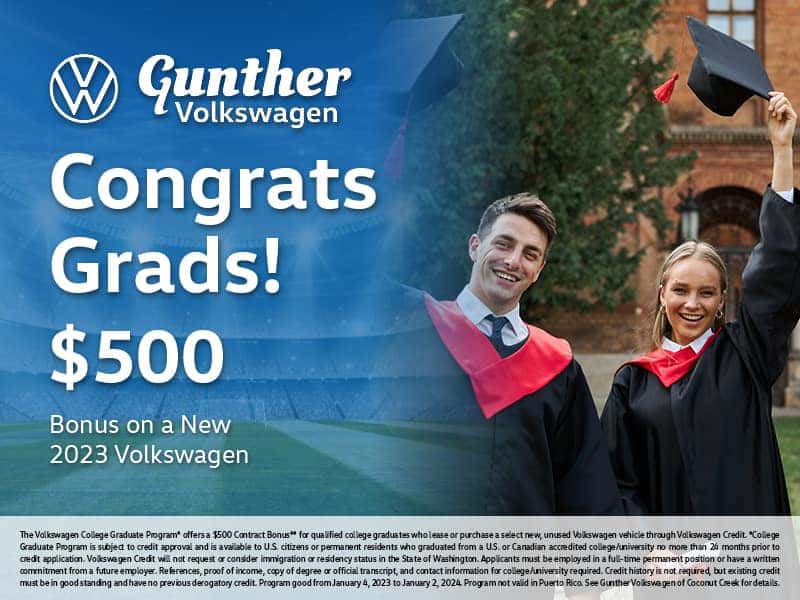 Sign up for one of our 2023 Volkswagen lease deals and get behind the wheel of a car you want to drive immediately. Buying a car isn't the only way to take home an ideal Volkswagen vehicle in Fort Lauderdale, FL. Browse through our range of 2023 Volkswagen lease specials and book an appointment to browse our inventory. Our certified VW lineup experts will steer you in the right direction for a lease deal.
We Have the Volkswagen Lease Deals You Need
We have lease deals for Volkswagen sedans, SUVs, and compact cars that deliver daily. Automotive experts and local drivers agree: the modern models in our new VW cars inventory are high-quality vehicles that make tough drives easier and the driving you regularly do more relaxing.
Peace of mind comes baked into our 2023 Volkswagen lease deals. Instead of making a total commitment to one car, you'll be able to exchange your car at the end of the lease term. Leasing an outstanding VW model also gives you options for car choice, warranties, lease lengths, mileage limits, and more. We have Volkswagen models that range in size, fuel type, and exterior color. Take your pick and conquer the day in a car you enjoy driving; it's worth it.
Our Volkswagen Lease Specials Help You
Lease a Volkswagen model from our dealership today and enjoy some benefits that buying a vehicle won't give you. Being a temporary driver of a new vehicle, as opposed to the sole owner, means you won't be on the hook for major repairs resulting from long-term wear and tear. Enjoy having a gorgeous new Volkswagen model at your fingertips for less money down.
You will be able to upgrade or switch to a newer vehicle when your term ends, and you will have a lower down payment, interest rate, and repair costs. For more information on the benefits and detriments of leasing vs. financing a car, visit our showroom in Fort Lauderdale, FL. Our experts will guide you in the right direction.
Sign Up for a Volkswagen SUV Lease
We have VW lease specials on the biggest cars on our lot at Gunther Volkswagen of Fort Lauderdale. Sign up for the following lease deals at our dealership and compare the cavernous cabins of the Volkswagen models that can fit the most passengers.
VW ID.4 Lease Deals
VW Atlas Lease Deals
VW Atlas Cross Sport Lease Deals
VW Tiguan Lease Offers
VW Taos Lease Offers
Volkswagen Leasing at Gunther Volkswagen of Fort Lauderdale
Our VW lease deals feature models that can accomplish what you're looking for no matter what you prioritize. We have fuel-efficient options for cars of all sizes and even electric models that turn your garage into a charging station. Do you want to score style points in the after-school pickup line or at your favorite downtown restaurant? Our handsome lineup of VW sedans and SUVs looks great from every angle. Check in with our featured specials and learn more about the first-class leasing experience at our dealership.
Spice up your garage with a vibrant and versatile VW SUV lease. Premium materials and functional storage spaces are married brilliantly inside cabins that make the most of every inch. Comfort is king at our Volkswagen dealership in Fort Lauderdale, FL.
We're super excited to introduce you to a whole new world of driving at Gunther Volkswagen of Fort Lauderdale. You deserve to drive the car you want on terms you're comfortable with. Make it happen at our all-encompassing dealership and take care of official VW parts, elite Volkswagen car service, and all of your questions about the Volkswagen lineup.
FAQs for Lessees Like You
Check out some of the most frequently asked questions and their answers from people like you who have been looking into our 2023 Volkswagen lease specials.
What are the best Volkswagen lease deals?
Our 2023 Volkswagen lease specials change all the time, so make sure you're constantly checking in on what we're featuring. Right now, you can find excellent Volkswagen lease deals on several SUV and sedan models at our dealership. We don't think that a full purchase price should keep you from finding your next vehicle. As soon as you've centered in on the desired size of your new car, our team will spring into action and show you lease deals for models that fit your parameters. We've got outstanding deals right now for those that want to get behind the wheel of the new Volkswagen Taos SUVs, VW Jetta sedan models, versatile VW Tiguan models in multiple trim levels, and more. We've got it all here at Gunther VW Fort Lauderdale.
Which VW models are available to lease?
Check out our list of available 2023 models ready to lease today. All of our models have a wide selection of trims, colors, and powertrains, diversifying our already-impressive collection and giving you all the options you want. With so much to choose from with us, the only tricky part will be deciding on just one!
Volkswagen ID.4
Volkswagen Atlas
Volkswagen Atlas Cross Sport
Volkswagen Jetta
Volkswagen Jetta GLI
Volkswagen Tiguan
How many miles are included in a VW lease?
Depending on the car and the specific offer, this answer can vary. However, most VW lease deals fall somewhere between 10,000 miles and 12,000 miles per year. There can still be room for variation outside these numbers, however, depending on your age and where exactly you need to drive with your leased VW car. For example, people who don't drive often or never need to travel long distances may be eligible for lower miles per year. Overall, our miles generally do not exceed 15,000 per year.
How much are Volkswagen lease mileage overage fees?
Volkswagen lease mileage overage fees are pretty straightforward. As long as you're honest about your driving habits before negotiating your mileage limit, you likely won't have much to worry about. But, life happens. So, if you do run over on your miles, you normally have the option of purchasing more miles or paying the overage fee at the end of your lease period, which is usually between $0.20 and $0.35 per mile you went over. The good news? This rate is more than 20% under what other European auto manufacturers charge for mileage overages.
Can you turn in a VW lease early?
With our VW lease deals, yes. If you're hoping to hop into a newer version than your currently-leased vehicle, we completely understand if you don't want to – or just can't – wait. However, you should take your time to do some research or talk to our financial experts to make sure you understand the fees and other obligations surrounding the termination of your lease. Usually, we would recommend that you wait until the end of your lease so that we can accept the car back as a trade.
Volkswagen Lease Review
◀ ▶
"The process of signing the lease was smooth, easy, simple, and with the vehicle delivered at home. Totally recommend Luis for his support and assessment."
— Igor Martret, 5 stars on 09-04-2022
View Our Volkswagen Lease Offers In Fort Lauderdale, FL:
Need Help Finding The Best VW Special For You? Contact Us!
---
**Excludes tax, title, license, options, and dealer fees. For highly qualified customers through Volkswagen Credit. Only on approved credit.